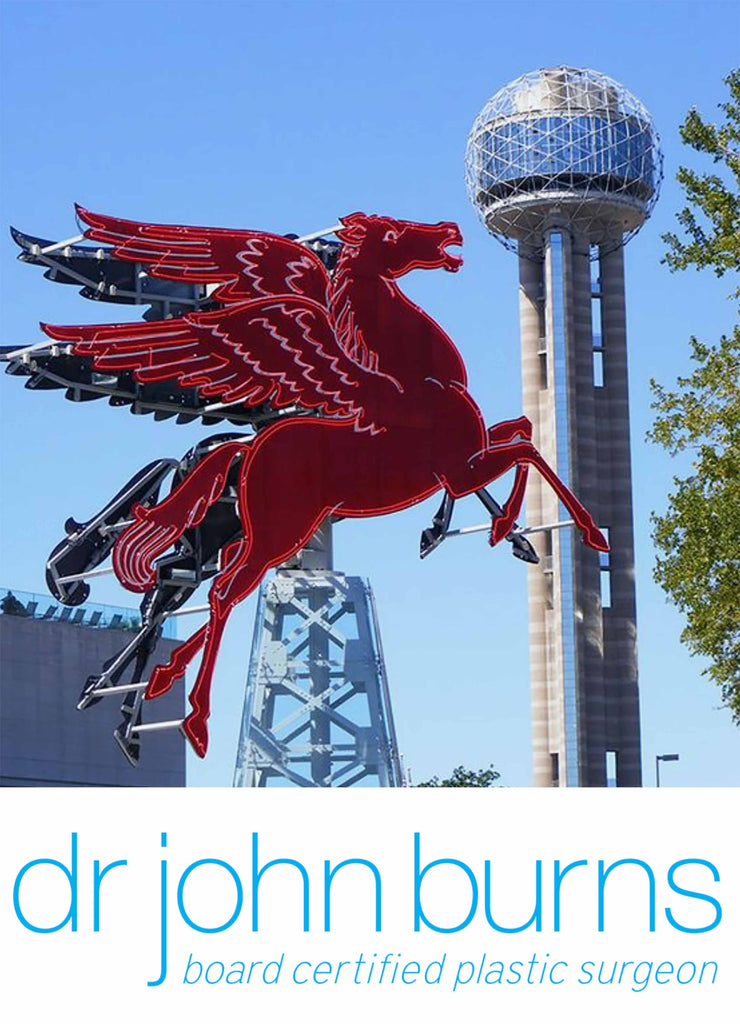 Traveling to Dallas For Plastic Surgery with Dr. John Burns
Plastic surgery is one of those things where it's not just about vanity or wanting to look better; there are numerous benefits associated with getting some work done on our bodies. We're seeing an increase in demand from both men and women who want to improve their appearance through surgical means. As a result, Dr. Burns' plastic surgery practice has become a destination for out-of-town patients and medical tourists seeking expert results in cosmetic surgery medical procedures. So much so, that we've decided to take a few minutes to review all of the ways Dr. Burns and his team are prepared to make your travel planning, surgery, and recovery process easier for you.
Why do patients travel to Dallas for plastic surgery with Dr. Burns?
Making the decision to have a cosmetic procedure is life-changing. Whether you're traveling from another state or a foreign country, patients deserve to have peace of mind about having their procedure performed by an expert in cosmetic surgery and medical care.  It's the main reason why a large percentage of medical tourists travel to Dallas, Texas to see Dr. Burns for their procedure. 
Dr. Burns is a board-certified plastic surgeon with over 18 years of experience.  He's nationally known for his fat grafting expertise for the face, breast, and body. For years, Dr. Burns and his team have welcomed and treated out-of-state and international patients for cosmetic surgery procedures like breast augmentation, facelifts and eyelid surgery, and advanced body contouring including the bikini incision tummy tuck.
Location and State-of-The-Art Surgical Care
Quality of care is everything. Dr. Burns' practice location and amenities were designed specifically to accommodate out-of-state and international cosmetic surgery patients. His surgical facilities at Dallas Plastic Surgery Institute are located in central Dallas and are easily accessed from Dallas Love Field and DFW International airport.
Dr. Burns' surgical facilities are state of the art with all amenities on-site for patient convenience, comfort and to reduce the risk of complications for traveling patients. The Dallas Day Surgery Center  and  Cloister Medical Hotel simplify the surgical and recovery process for traveling patients, eliminating the need to arrange for additional travel from the surgical center to a hotel to the doctor's office for pre-op and post-op appointments.
The Dallas Day Surgery Center is wholly dedicated to cosmetic plastic surgery with the most advanced plastic surgery-specific technology. This means that your surgery isn't scheduled between non-cosmetic procedures or with part-time agency nursing staff. Our nursing, surgical teams, and medical personnel are ACLS certified and specially trained in cosmetic plastic surgery procedures.   
The private recovery rooms at Cloister Recovery Center offer nursing care for out-of-town patients traveling alone or with a guest.  And for those who would love to schedule shopping and dining while visiting Dallas, Dr. Burns' facilities are conveniently located near two major Dallas shopping destinations: Northpark Center and The Shops At Park Lane.
Finally, Dr. Burns' practice includes Epicentre Skin Care and Laser Center: Dallas' premier medical aesthetics spa. Whether you're traveling into Dallas for shopping and fun or having plastic surgery, EpiCentre is the Dallas medspa destination for facial and body rejuvenation treatments.

Schedule Your Virtual Consultation
If you're planning to travel to Dallas from another state or country for cosmetic surgery with Dr. Burns, we recommend you first schedule a pre-travel virtual consultation to make sure you are a good candidate for the procedure you'd like to have and to review cost, travel, and recovery recommendations. We recommend all out-of-town guests fly into Dallas the day before their procedure for an in-person evaluation and to meet Dr. Burns and his team.  Depending on the extent of the procedure, patients need to stay locally between 1 day (most breast procedures) and 1 week (facelift or tummy tuck).   Follow-up care can be done virtually, to reduce the need for additional costs and travel. 
To schedule your consultation with Dr. John Burns, click here.
Dallas plastic surgeon Dr. John Burns, is President of the prestigious Dallas Plastic Surgery Institute and a nationally-recognized expert in facial rejuvenation, fat transfer to the face, breast, and body, cosmetic breast and body surgery welcomes the opportunity to discuss your cosmetic goals with you.  To make an appointment, simply call his office at 214-515-0002, or send an email through his website.  Online consultations are also available.  Dr. Burns and his staff look forward to meeting you!