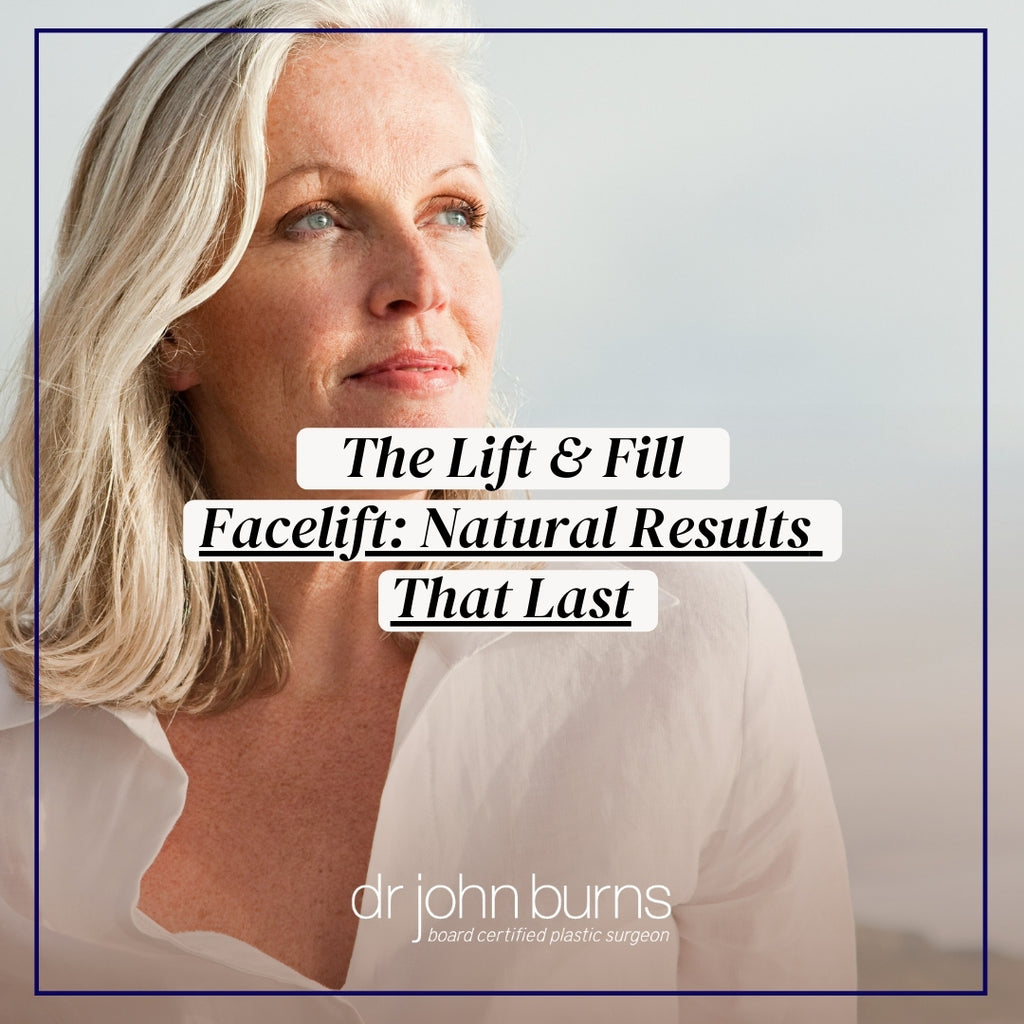 Flattened cheeks, sagging skin at the jowls, and hollowed eyes are some of the reasons women consult for facelift surgery. And while these women are living very active and vibrant lives, they're transparent in telling us that they are secretly very unhappy with their looks and unable to recognize the face in the mirror.
Aging is not for the faint of heart. And while culture tells us that we deserve to look as young as we feel, it can be hard to justify the investment in ourselves. Yet, for various reasons (career change, newly divorced and dating, second marriage, etc.), our facelift patients often express that making the decision to have a facelift was one of the best things they ever did. Some justify their facelift as a reward for "passing" the first half of life only to prepare for confidently looking forward to the second half of life. After all, you're entering into a new season, and this time you know what you want, as well as what you don't want.
So, let's discuss facial aging and how to tell if you are ready for a facelift. Dr. Burns performs his facelift procedure using a "lift and fill" technique tailored to his patient's individual needs to ensure lasting results. 
Signs you might be ready for a surgical facelift
Signs of significant facial aging can start as early as your mid-forties, and genetics and lifestyle habits play a big part in how rapidly your skin will show signs of aging. If you're looking in the mirror and noticing facial deflation, loose skin at the face and neck, sagging cheeks, facial lines, and deep folds of skin, you might be ready for cosmetic procedures like a facelift.
One of the key components of a beautiful facelift is a natural and more youthful result.  A properly executed facelift should rejuvenate your face and neck without causing your appearance to look pulled, stretched, or artificially manipulated.
The evolution of facelift surgery
Historically, facelifts were performed by manipulating the skin, which was pulled tight to remove wrinkles. This resulted in a pulled or "windswept" look that was unnatural, leaving behind unsightly facelift scars and results that were not long-lasting.
The next big progression in the evolution of surgical facelift techniques involves a systematic approach to address the underlying deep tissue of the face, called the sub-muscular aponeurotic system, or SMAS. Elevating the SMAS takes tension off the skin and allows a more natural elevation of the soft tissue. Facelift patients also enjoy longer-lasting and more natural-looking results. 
What is "The Lift and Fill" facelift technique?
Modern techniques recognize the concept of facial aging that it is not only gravity that pulls down the soft tissue but also a loss of facial fat which is present in youth.  As we age, our skin loses its elasticity and collagen component and our facial fat deteriorates and migrates down, resulting in volume deflation. A youthful face has full and high cheeks, defined brow bones, and less sunken eye areas. With age, we start to experience changes in the shape, size, and contour of our face.
The Lift and Fill Facelift technique is a 3D approach to facial anti-aging. Not only are we elevating sagging skin and fat, but also filling areas on the face that are volume-depleted.
In a facial fat grafting procedure, board-certified plastic surgeons replace facial volume using fat taken from other areas of the body via liposuction. A "lift and fill" approach accounts for all visible signs of aging we see in women and men who desire facelift surgery:
Loose, excess skin

SMAS repositioning

Re-volumizing facial contour with fat injections
Facial fat can be replaced in the following areas:
Temples

Lower eyelid cheek junction

Cheek/midface

Nasolabial folds

Marionette lines

Lips and lip lines
Using fat with more conservative skin resection and SMAS repositioning give a true three-dimensional rejuvenation and a beautiful, natural, and long-lasting result.
_____________________________________________
Dr. John L. Burns Jr. MD, FACS is board-certified by the American Board of Plastic Surgery and President of the Dallas Plastic Surgery Institute, one of the largest plastic surgery group practices in the United States. Dr. Burns also serves as Medical Director the the EpiCentre Skin Care and Laser Center, Dallas' Premier Medical Spa.  Dr. Burns dedicates his practice to aesthetic or cosmetic plastic surgery. Call (214) 515-0002 or email Info@DrJohnBurns.com to schedule a complimentary consult with Dr. Burns.