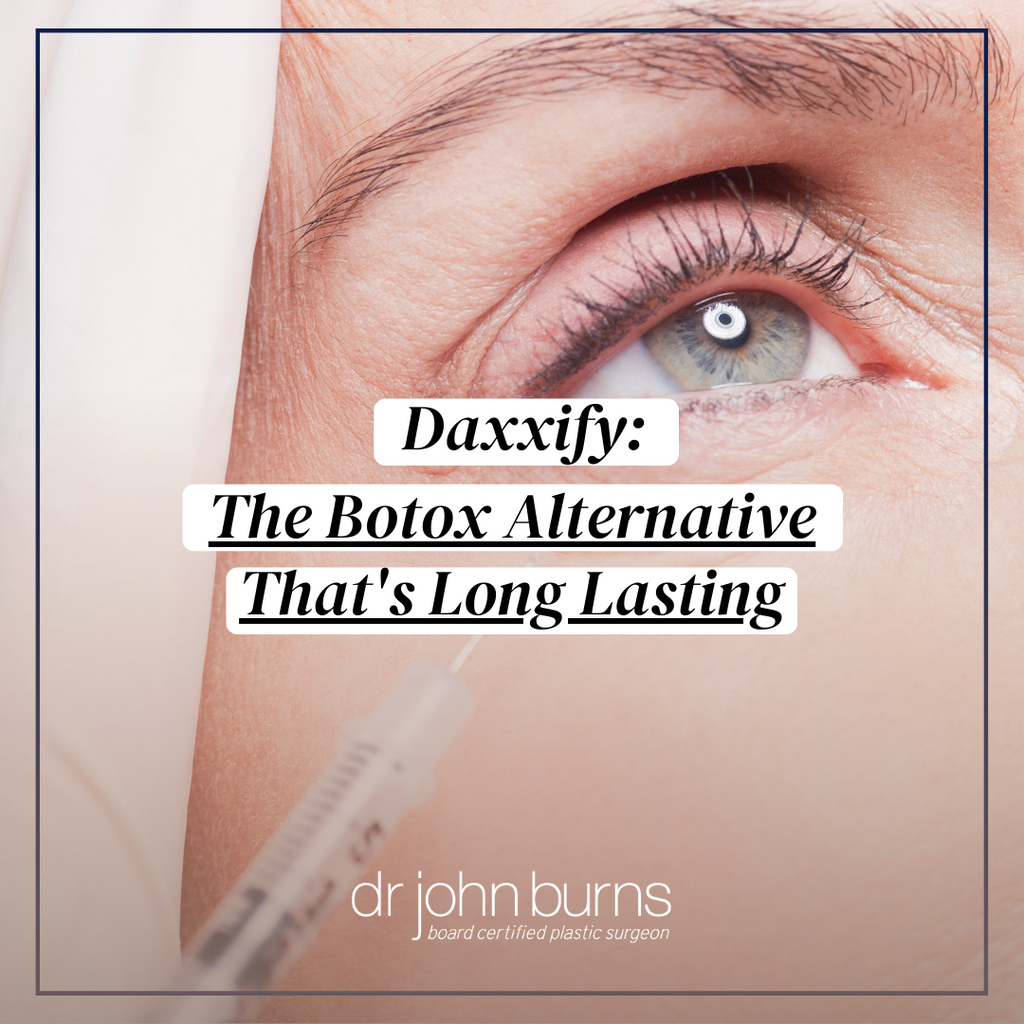 If you've ever been frustrated with dynamic wrinkles, you've probably also tried a treatment like Botox. While patients love to look smoother and refreshed, a small population of patients complain about multiple yearly visits for maintenance and "tweakments". It's understandable! With busy schedules, boardroom meetings, travel, and leisure,  it can be a challenge to sneak in a 10-minute Botox treatment.  But I have good news!
The FDA recently approved Daxxify, a new injectable treatment for smoothing facial wrinkles in adults. Daxxify belongs to a class of medications called neuromodulators, which include drug brands you may already be familiar with: Botox® Cosmetic, Dysport, Xeomin, and Jeuveau.
Botulinum toxin products, which include Daxxify and Botox, minimize the movement that causes wrinkles at the forehead,  frown lines at the glabella (elevens), and crows feet. While Botox and its competitors provide temporary improvement in wrinkle reduction, Daxxify represents the first major advance in neuromodulators with a much longer duration of action. Studies support duration of about 6 months or twice as long as the current competition. In clinical studies, 80% of participants showed no or minimal signs of wrinkles after four-month use, and 50% of participants were wrinkle-free after six-month use. 
Daxxify is made by Revance Aesthetics, which spent years attempting to find a neuromodulator that could be applied topically. In the process, Revance was able to keep the medication stable with peptide exchange technology.
Most patients require neuromodulator treatment every 3 months or 4 times per year. In a world where time is of the essence, Daxxify can cut those treatment sessions in half.
While these treatments are relatively painless, they still require an injection. Having a product with a longer duration cuts these injections in half making the treatment of facial wrinkles a much more manageable process.
For more on Daxxify, visit Revance Aesthetics or watch the video below for more.