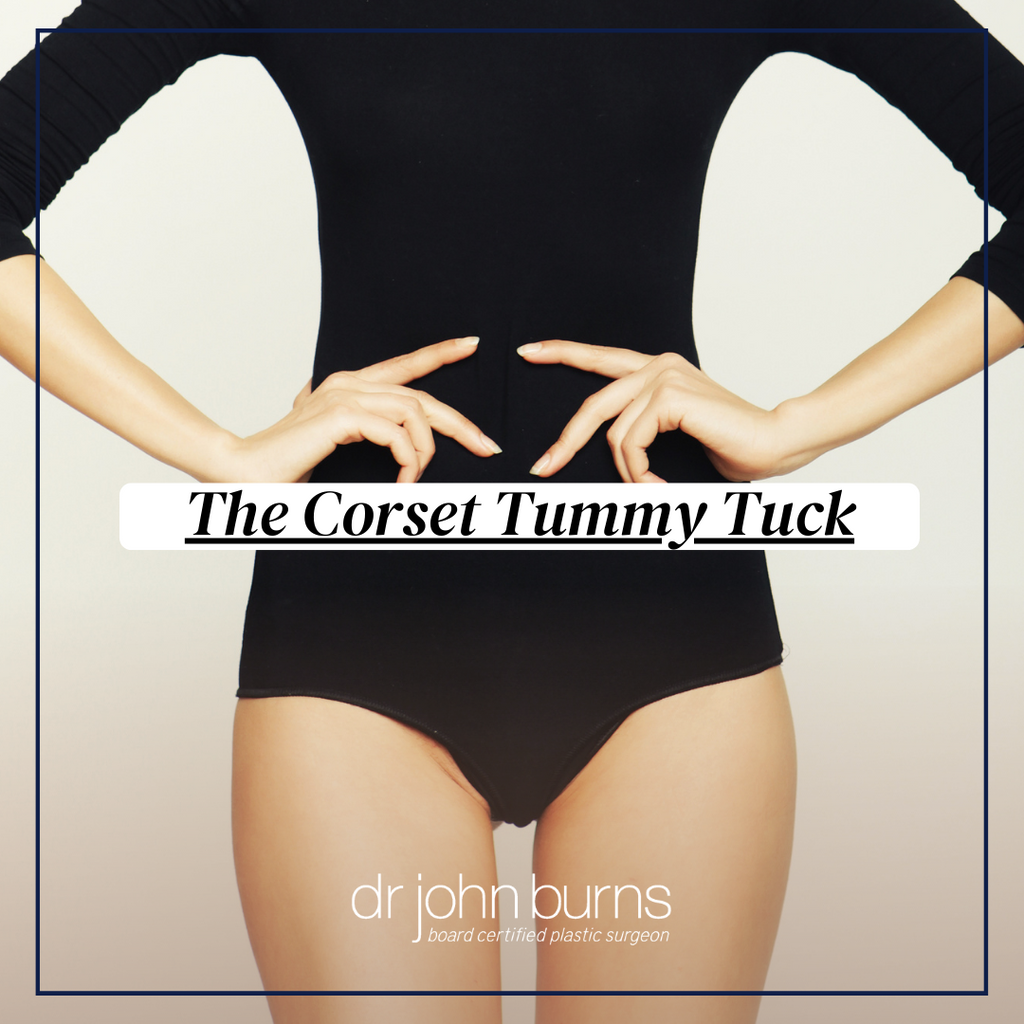 Life takes its toll on a woman's body, especially when discussing pregnancy and weight gain.  The abdominal wall of muscles exhibits obvious signs of change that can later become a source of self-consciousness and even frustration for moms. Add to that, the noticeable differences in the lack of hourglass contour to a woman's midsection, as skin stretching and muscle separation widen and soften the waistline.
Some women experience bulging of their abdominal muscles (most commonly viewed from a profile position) that is impossible to conceal in clothing, workout apparel and swimsuits.
When performing tummy tucks as part of a mommy makeover transformation in my practice, I'll use a technique that I call the corset abdominoplasty or 3-vector plication tummy tuck to reverse the troubling effects of skin and muscle stretching at the midsection. 
Traditional Tummy Tuck
A standard abdominoplasty or tummy tuck is a powerful procedure designed to reverse the visible changes brought about by pregnancy and weight fluctuations at the abdominal region. A traditional abdominoplasty involves:
Removing excess abdominal skin from the belly button to the pubic area.

Creating a new belly button.

Tightening the muscles along the abdominal wall, including the repair of the rectus abdominis muscle (rectus diastasis repair).

Removing unwanted, excess fat to sculpt the waistline with liposuction.
 Corset Abdominoplasty Technique
For mothers who are needing a little more waistline reshaping, I'll place an internal corset of sutures using a technique I call a Corset Tummy Tuck. The corset tuck is a 3-vector plication method where the abdominal muscles called the obliques are also tightened.
This technique realigns and corsets in the abdominal muscles, creating an even tighter waist and hourglass shape compared to the standard single-vector rectus plication. 
Shrink Wrap Your Waist with Liposuction
To complement the new waistline contour achieved with the corset technique, I perform circumferential liposuction (lipo 360) to sculpt the sides of the abdomen and flanks for a lean, shrink-wrapped effect. 
Downtime using the corset technique is the same as a traditional abdominoplasty. It can be performed with other mommy makeover procedures like breast augmentation, breast lift, and other body contouring procedures.