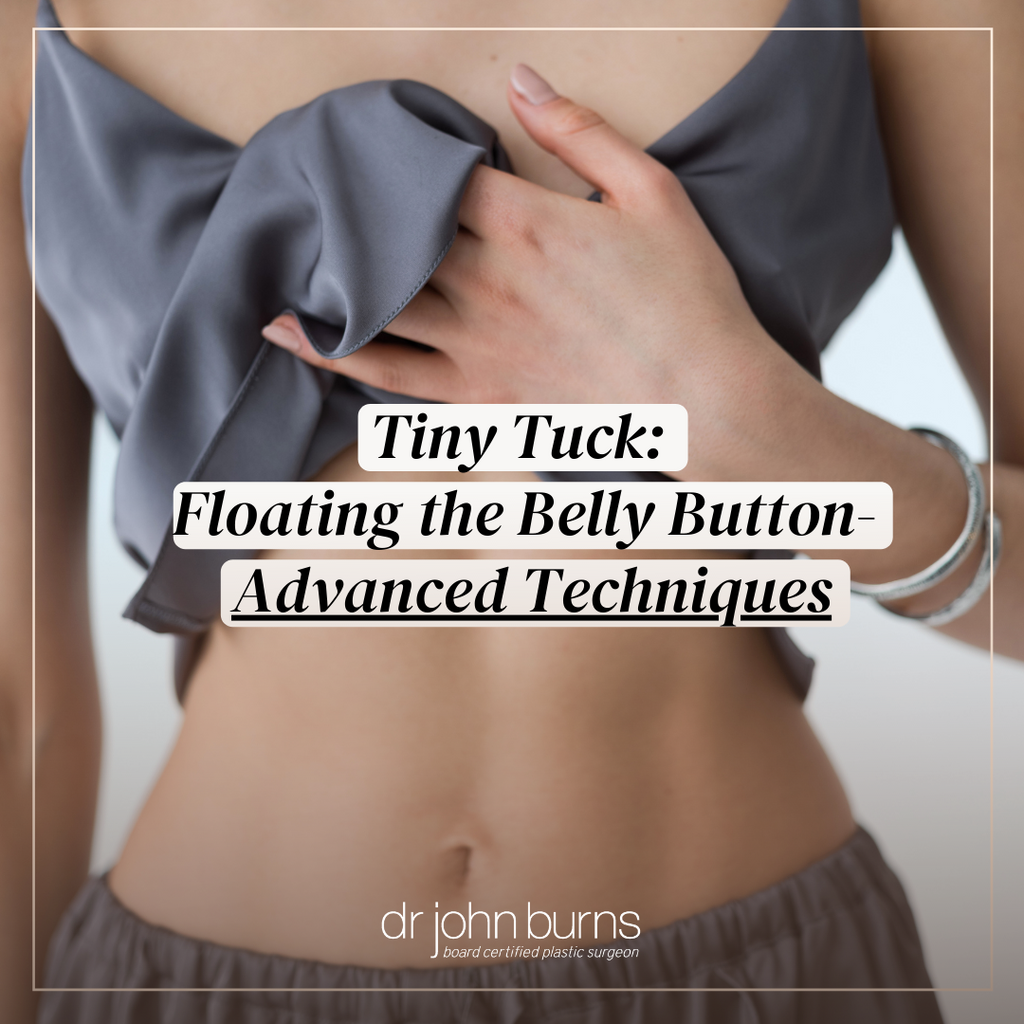 Recently, in my plastic surgery practice in Dallas, I have seen an uptick in the mini tummy tuck procedure also called the "tiny tuck." This mini-abdominoplasty differs from a standard abdominoplasty in that it is designed for patients who have little to no muscle separation, and those who need just a bit of revision to their lower abdominal area to remove a pinch of loose skin and stubborn pockets of unwanted fat.
Benefits of A Mini Tummy Tuck
a smaller, lower, and shorter incision which is concealed better in lower cut clothing and swimsuits, many times accomplished through a c-section scar.

better waistline hourglass contouring with VASER® ultrasound-assisted liposuction for a more hi-definition result

avoiding a circular incision around the original belly button: the distinct sign of having had plastic surgery

less invasive surgery with faster, more comfortable recovery time, as compared to an extended or standard abdominoplasty
In the right patient, a tiny tuck can be done to remove excess skin with muscle tightening (rectus plication) while at the same time avoiding the tell-tale belly button scar.  
In these select cases, a board-certified plastic surgeon will use a technique known as "floating" to reposition the belly button.  Some plastic surgeons also refer to this as an umbilical float abdominoplasty.
Ideal Candidates For An Umbilical Float Abdominoplasty
Good candidates will have minor skin laxity at the lower abdominal area and the need for minimal muscle repair. Ideal patients for umbilical abdominoplasty generally have a longer torso with a higher set belly button. 
How Is An Umbilical Float Tummy Tuck Performed?
When floating the belly button, the stalk is transected at the base to allow the umbilicus to be pulled down when closing the incision.  Because there is no incision around the umbilicus itself, it "floats" down slightly with the abdominal skin.  During the closure, the umbilical stalk is sutured back to the abdominal wall to re-establish the connection between the belly button and the abdominal wall.
As a result, the belly button will be slightly lower on the abdomen but without a scar around it.  By making the abdominal incision at a much lower position, it is impossible to view any signs of having had cosmetic surgery in swimsuits or underwear. The patient has a beautiful, natural-looking result, and the belly button is repositioned in better proportions with the rejuvenated abdomen.
Tune in below to listen as Dr. Burns illustrates umbilical float in a mini-abdominoplasty.  Click here for more information or to schedule your complimentary consult.
Floating The Belly Button In A Mini Tummy Tuck by Dr. John Burns, FACS from John Burns on Vimeo.