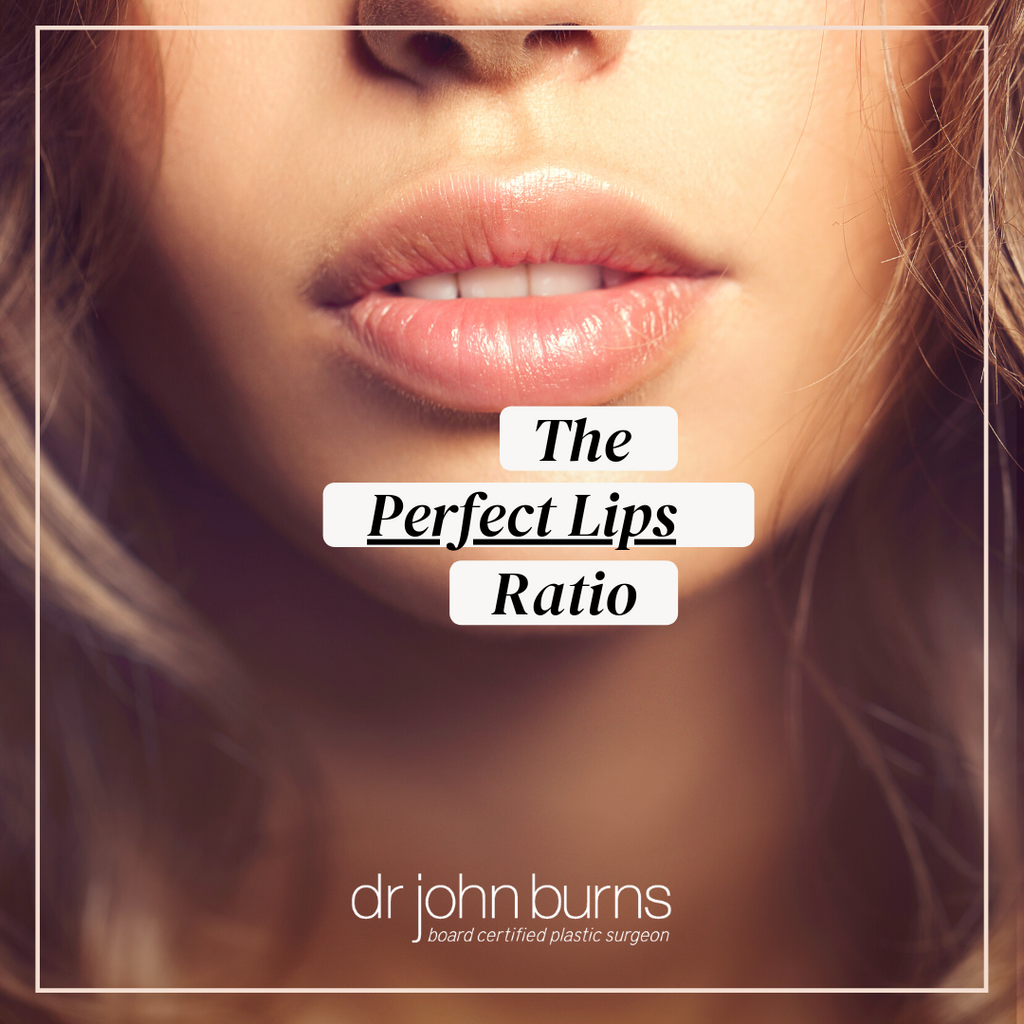 Lip augmentation remains one of the most popular plastic surgery procedures.  The ideal lip shape, however, seems to be a more personal preference.  Lips come in a variety of shapes characterized by the upper lip to lower lip ratio.
A 2017 study from JAMA Facial Plastic Surgery showed the most attractive ratio is 1:2 of upper and lower lip.  An increase in surface area of 53.5 percent was also deemed most attractive.  This finding echos what is typically found in normal human anatomy.  In summary, those lips deemed big, but not overly big, were ranked most attractive by both men and women.
Another study, from the Journal of Cranio-Maxillofacial Surgery, found that a ratio closer to 1:1 was most attractive.  This study seems more consistent with the trend seen among plastic surgeons for a larger upper lip.  
Two commonly requested lips shapes belong to Taylor Swift and Julia Roberts.  Taylor Swift has full lips with a prominent Cupid's Bow.  Cupid's bow enhancement is a common request for patients who prefer a 1:1 ratio.
Other patients prefer a natural "pout" with a lightly fuller lower lip and an upper lip with a less defined Cupid's Bow similar to Julia Roberts.
Lip Augmentation
Lip augmentation is most commonly done using a soft lip filler.  Other options are a silicone implant, autologous fat and/or tissue such as temporal-parietal fascia or SMAS.  Hyaluronic acid fillers are recommended because they are soft, pliable, and if necessary reversible.  Juvederm and Volbella, made by Allergan, are FDA approved for use in the lips. 
Lip injections are done as a simple office procedure.  Numbing cream is applied to the lips before injection to make the process as comfortable as possible.  Filler is introduced using either a needle to with a SoftFil microcannula to limit pain, bruising and swelling.  There is some swelling after the procedure which is very temporary and responds well to ice.  The results are instant and last about 12 months.
If you have a question about lip fillers, email our team.
To schedule your dermal filler appointment, click here.