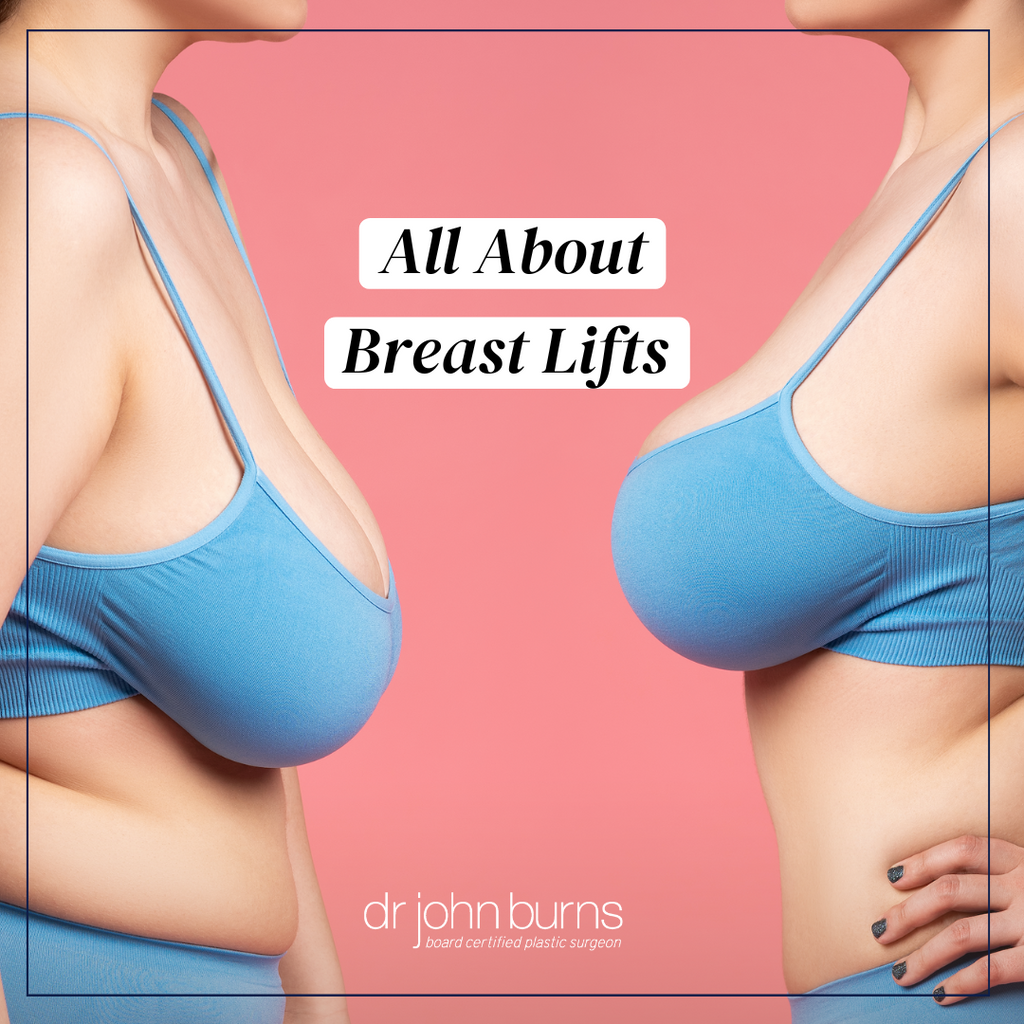 Sagging breasts are often the source of embarrassment and discomfort for many women. While a tailored bra or different clothing may help to hide sagging breasts, they don't address the issue. A breast lift procedure, also known as a mastopexy, is an outpatient surgery that can help increase your confidence in your appearance.
What Causes Drooping Breasts?
Do you find yourself wondering what causes your breasts to sag? The leading explanation is age. As you get older, the ligaments in your breasts begin to stretch. The result is that gravity takes over and your breasts start to droop. To compound this issue, the older your body becomes; it stops producing as much collagen, which leads to loose and wrinkly skin.
Another common reason for droopy breasts is extreme weight loss. When you lose a large amount of weight in a short period, the elasticity in your skin does not always revert to its original suppleness. Although you have gone through the struggle of losing weight, you are still left with the uncomfortable reminders of your heavier days through your loose skin, specifically around your breasts. Heavy breasts can cause back pain and overall physical discomfort.
Myths about the Reasons for Breast Lift Surgery
There are many misconceptions about why breasts begin to droop. A few of the old wives' tales indicate that sagging breasts are the result of breastfeeding, not wearing the correct bra or not wearing a bra at all. You can rest assured that sagging breasts have more to do with genetics and daily habits than caring for your baby and what you wear.
Preparing for a Mastopexy Procedure
Part of the preparation process for a mastopexy is a series of lab tests and evaluations. It's critical that you disclose any medical issues or medication allergies to our team before your surgery so as not to jeopardize your health.
A mammogram is a vital aspect of breast augmentation surgery. You will need to have a mammogram done before and after your procedure so that we can see if there are any differences in your breast tissue. Also, we strongly recommend that you stop smoking before your surgery.
The day of your surgery make sure that you wear comfortable and loose clothing that is easy to get on and off so you can avoid unnecessary pain or discomfort when you're ready to go home. 
What You Can Expect the Day of Your Surgery
We understand that you may have some anxiety on the day of your surgery. Our team will provide you with a calming and relaxing environment that helps to make you feel at ease from the moment you walk through the doors of the Dallas Plastic Surgery Institute. Our surgery center comprises top-of-the-line equipment and friendly, experienced staff that are available to address any of your questions or concerns before, during or after your procedure.
The length of the surgery typically lasts between two and three hours. You are put under general anesthesia to ensure that you remain pain-free throughout the procedure.
Recovery
After surgery, you will be taken to one of our outpatient rooms for a few hours to recover before you can go home. We advise our patients to have a friend or family member on hand to bring you home and stay with you for a few hours or even days as you will likely experience bruising, swelling and pain.
You should plan to take at least a week off from work. If your job calls for labor-intensive activity, you may need to take two or three weeks off. It usually takes between one and two months for the swelling in the area to subside. During this time, you should be in contact with our office to keep us apprised of how you are feeling and for a follow-up visit. If you begin to experience extreme pain, bleeding or think that you have an infection, call our office immediately so we can let you know what steps to take.
It's important to remember that breast lift surgery is not a permanent solution to breast sagging. There are specific steps that you can take after surgery to improve breast firmness. Maintaining a healthy weight, working out and partaking in healthy lifestyle decisions are all examples of simple choices that help to keep your breasts in place.
Cost Concerns
A breast lift is usually considered a cosmetic surgery; therefore, it is very rare that your insurance will cover the procedure. While your surgeon will discuss the exact cost of the operation during your consultation, you can typically expect to spend several thousand dollars on a breast lift. 
We never want the cost of the operation to deter you, which is why we offer several financing options through reputable companies, including United Medical Credit and Prosper Healthcare Lending. You can apply directly to any lender at any time.
Call Us for a Consultation
Our friendly team of medical professionals love to work closely with our patients to help them create the body of their dreams. With years of experience in the plastic surgery industry, we have grown to become a trusted name for any cosmetic procedure. We offer a free complimentary consultation to discuss your surgery goals and what our office can provide.
Reach out to us today to schedule a time with our Dallas plastic surgeon.