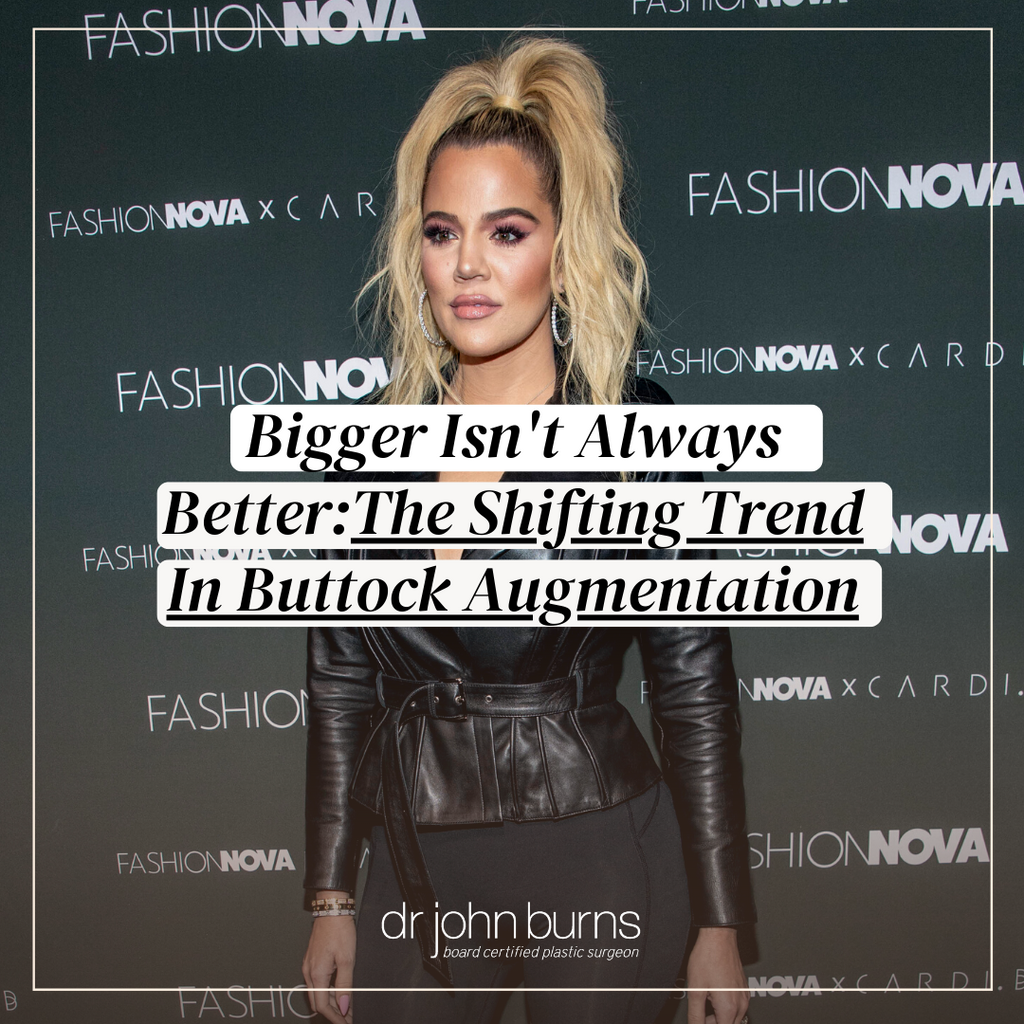 (Editorial credit: Eugene Powers/Shutterstock.com)
Recently, social platforms are a buzz with chatter and debates about reality tv star, Khloe Kardashian's incredibly shrinking derriere.  Recent photos show her with a drastically smaller butt and overall thinner appearance.  This raises a very common question:  
"What's a girl to do if she wants to reduce or downsize her backside?"
First, we have to address the methods for buttock augmentation. Enlarging one's butt can be done in two ways: (1.) via fat transfer butt augmentation or Brazilian Butt Lift (BBL) and (2.) butt implants.
Brazilian Butt Lift Using Fat
A Brazilian butt lift involves liposuction surgery to harvest fat that is re-injected into the butt for shaping and size enhancement.  Fat transfer to the buttocks is the more popular and common method of buttock augmentation today.  
Too Much Fat- You Won't Like That
While many plastic surgeons have happily supported the BBL movement, performing thousands upon thousands of exaggerated butt augmentation procedures, it should be noted that, if too much fat is placed into the butt, it can distort the butt's shape, worsen cellulite, form hardened pockets of fat (fat necrosis), and stretch out the skin of the butt.  For this reason, many surgeons (such as myself) approach buttock augmentation more conservatively, focusing on sculpting and shaping the backside in a "Skinny" Brazilian butt lift or "Skinny BBL." When the butt is overly enhanced with fat, liposuction can be performed to downsize the overall buttocks, while the overly-stretched skin can be treated with a skin-tightening device such as BodyTite. 
For more on Skinny BBL, click here.
Brazilian Butt Lift Using Butt Implants
Butt Implants can also be used to augment the butt.  These are commonly used for patients who lack enough fat to be harvested with liposuction.  A butt implant is placed by first making an incision at the gluteal cleft,  followed by placing the implant directly into the butt muscle.  The butt implant procedure is fraught with potential complications, which are reported to exceed 25%.  
Common Problems With Butt Implants 
(1.) pain
(2.) infection
(3.) malposition
(4.) pain with sitting (sciatica)
(5.) extrusion or loss of the implant.  
Butt implants are commonly removed for any of the above reasons.
Weigh Before You Slay
In the case of the reality star Khloe Kardashian, we may never know, but photos show very distinct changes in weight loss as well as changes to her body shape, indicating that she likely had a cosmetic procedure to reduce the curves at her buttocks.  
The take-home message is that if you are thinking of having implants or a BBL using fat, carefully consider the long-term outcome.  In my opinion, butt implants have too high of a rate of complication to make them a feasible option.  
When considering a BBL, patients will be happier in the long run, if they take the conservative approach to buttock augmentation, choosing shape over size.  Well-executed plastic surgery is always subtle and graceful.  When altering your figure, it is not a good idea to embrace today's trend or fad as it may quickly fade.  
Enhance your body carefully, with the long-term result in mind.