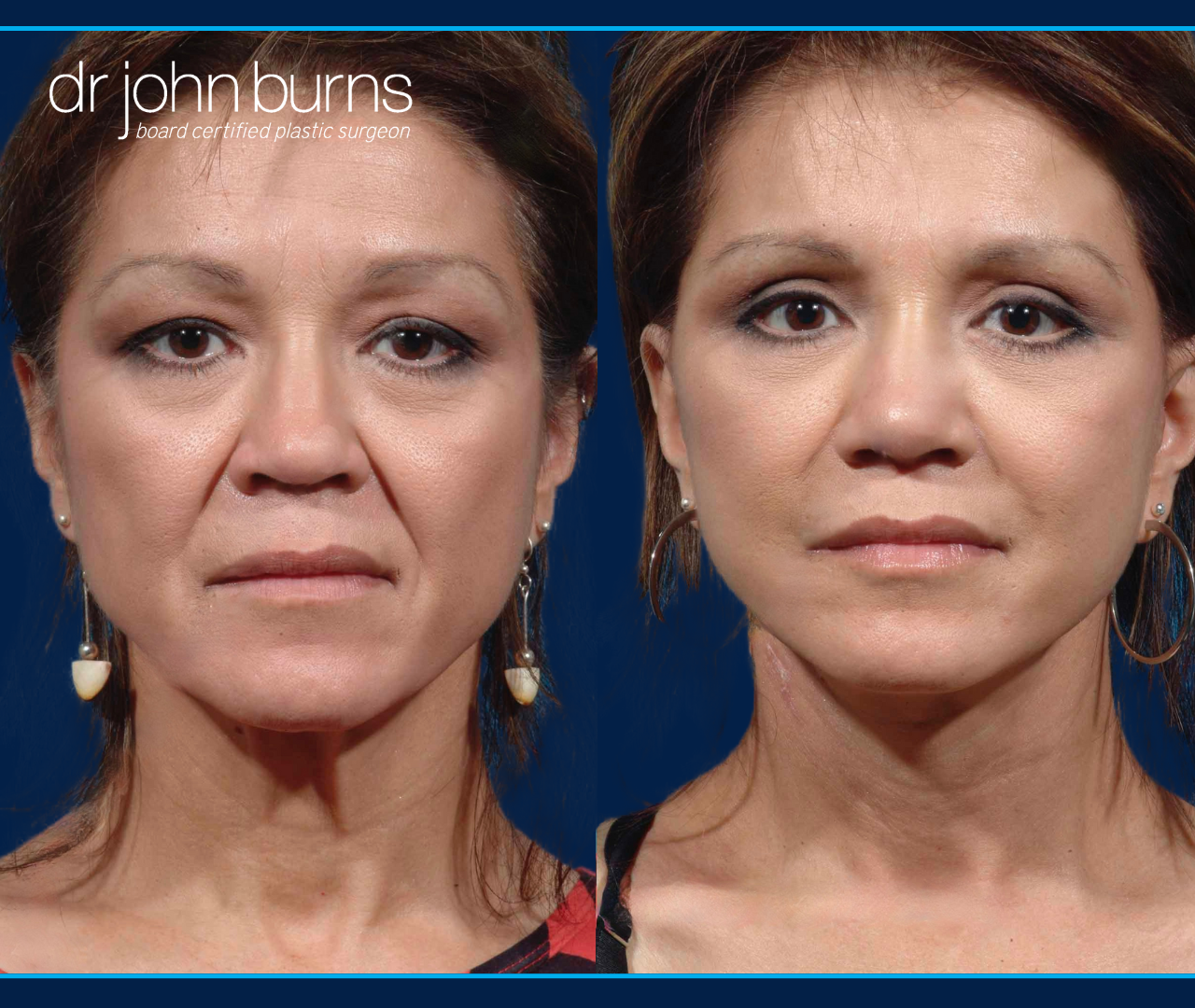 This patient looked fatigued and tired, and she was exhibiting signs of gravitational aging and volume loss at the midface, under eyes, and temples. Dr. Burns performed a full facelift and neck lift with eyelid surgery to lift and refresh her appearance. He then harvested fat from her waist and thighs to restore volume to her cheeks, temples, smile lines, and chin. 
Her facelift results are pictured 4 months after surgery in Dr. Burns Dallas plastic surgery practice. 
*Also note her 10 year facelift results. She managed her facelift results by having botox and medical grade treatments in our medspa. She looks fantastic!

Procedure Details

Facelift Procedure Length: 3 hours
Anesthesia: General (occasionally local with sedation for smaller procedures)
In/Outpatient: Outpatient
Side Effects: Temporary swelling, bruising, and some pain
Recovery: Back to work with makeup: 1 week
More strenuous activity: 2 weeks
Final Facelift Appearance: 1-2 months for swelling to completely resolve
Duration of Facelift Results: About 10 years
Research facelift rejuvenation by Dr. Burns here
Book your complimentary facelift consult with Dr. Burns