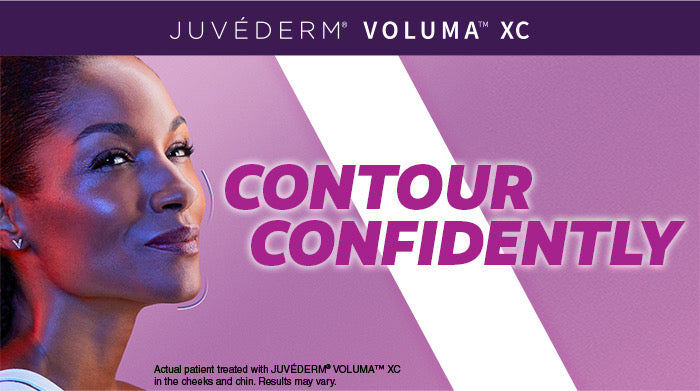 Chin augmentation, also known as genioplasty, has been traditionally done using either a chin implant or by advancing the chin bone, osseous genioplasty.  Both of these approaches require more invasive surgery.  
With the advances in facial soft tissue fillers, reliable and long lasting facial contouring has been possible as a less invasive alternative.  Voluma has recently been FDA approved for chin augmentation making it the filler of choice for soft tissue augmentation of the cheeks and chin.  
Voluma is a hyaluronic acid filler which is a soft, naturally occurring substance that can be reversed by administering a medication called hyaluronidase.  Voluma has been demonstrated to last up to 24 months.
Like other soft tissue fillers, Voluma can be administered in a relatively pain free office procedure that takes only a few minutes.  Voluma comes in 1.0cc syringes and an average treatment will require 1 to 2 syringes.  Voluma can be administered using fine needles or with a microcannula.  Microcannula administration is associated with less bruising and swelling.
For a limited time save $100 on Voluma Chin Filler
| | |
| --- | --- |
| |   |
| | |