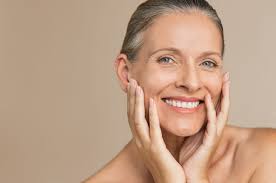 Combating Aging

You have an active lifestyle, healthy eating habits, and positive outlooks on life. What more could you want? The answer may boil to down the pure desire to look as good as you feel.
Time and gravity take their toll, even while you twirl around the dance floor, or hike another mountain. You don't want to look tired when your stamina is running at full blast, but no amount of sit-ups can deter the relaxation of the skin that comes as the decades add up. Signs of aging include sagging skin, drooping jowls, and fold lines between the cheeks and jaw. While facelifts aren't the fountain of youth, they create a fresh appeal to your countenance that will match the attitude you have internally.
The Best Candidate for a Facelift
 You are a good candidate if you are in good health. The ideal candidate is between the ages of 40 and 70, with primarily gravitational aging of the face. People who are obese or heavy smokers are more at risk with this procedure. If you do smoke, your surgeon will advise you and refrain from smoking for two months before and after the procedure. You'll want to discuss with your surgeon any medical conditions that may delay the healing process. Your doctor may request clearance from your internist.
Setting Your Expectations
A Facelift is a restorative surgery designed to remove excess skin, tighten underlying soft tissue, reposition and restore facial fat in a natural way. You will still look like the person you were before surgery, only refreshed.  After a facelift, you will continue to age with an average result lasting about 10 years.  Changes in the skin such as brown spots or thinning of the skin can be addressed with other modalities such as laser, chemical peels, or microneedling.  With expectations set, you will be better prepared to accept the positive results that a facelift provides.
Setting Your Goals with Your Surgeon's Guidance
Be ready to communicate your desired results with your surgeon. Research the options available, and then ask him or her about addressing the following issues:
Your skin is sagging, and you look tired most of the time.
The fold lines between your nose and your mouth are deepening.
Your jowls droop between your cheek and jaw.
Your double chin appears puffy and there and loose skin and extra fat around your neck.
Your surgeon will suggest those procedures that address each of your issues and guide you towards the best plan for success.   Facelifts should be individualized and there is not a one size fits all approach.
Once you choose your specific treatments, be sure to request information on the following topics: where will the surgery take place, what type of anesthesia will your surgeon use, what are the risks, and how long it will take you to heal.
Most importantly, understand the costs you'll incur so there won't be any surprises. Does your quoted fee include the facility costs, anesthesia, or follow up visits post-surgery? The more information you have, the better chance the journey will flow smoothly.
Types of Facelifts
A facelift works on three levels: it elevates the skin, replaces, removes, or lifts fat, and tightens the muscles. Learn the various options available to rejuvenate your face.
A neck lift or lower facelift focuses on the lower part of the face where sagging jowls, deep facial wrinkles, a double chin, and a turkey neck appear. The incision curves around the ear, and the surgeon repositions the underlying tissues and muscles and removes fat deposits and excess skin.
A mid facelift enhances the area around the corners of the eyes to the sides of the mouth. The procedure involves lifting and tightening sagging muscles and tissue and repositioning them back on the cheekbones. The best candidate for this treatment is a younger person who hasn't developed wrinkles around the eyes or sagging jowls. It brings back the round contours of the cheek area.
A forehead lift or a brow lift reduces the lines that run horizontally across the forehead, improves frown lines, and reduces sagging eyebrows.
Eyelid surgery often happens at the same time as an upper or lower facelift. The doctor will remove or reposition fatty deposits and will cut away excess skin and muscle tissue. Your appearance will brighten around the eyes.
A full facelift is a combination of some or all the above procedures. Depending on your goals and budget, you can mix and match the treatment in any combination that meets your desired results.

A mini facelift has a nickname called the refresher facelift. Your time in surgery, as well as your time to recover, happens much more quickly, and the scars are shorter. A mini facelift typically is limited to the face, with limited undermining, and does not fully address aging in the neck or brow.
After the Procedure
Most procedures take at least two hours, while a full facelift can take longer. Recovery is dependent on what treatments you choose, and most facelifts occur at surgical facilities. Someone must drive you home, and you will return the next day for a follow-up appointment, and to remove stitches that are not dissolvable. The swelling and bruising dissipate over the upcoming weeks. Your final results will appear subtly, but you'll feel beautiful each step of the way.
A Rejuvenated You
If you study before and after pictures on our website, each patient appears refreshed and rejuvenated. Wrinkles and jowls disappear, and sagging skin tightens.
When you are ready for a gift for yourself, contact the best plastic surgeon in Dallas. Schedule a consultation by calling Dr Burns's Office. You'll find that he is willing to listen to your questions and guide you towards the best you can be. Next time you hit the dance floor, partners ten years your junior may tap you on the shoulder for the next dance.